The Opening Ceremony of the Exhibition:
December 4th, 2018
The Bronfman Hall, Level 2, Royal Ontario Museum,
100 Queen's Park, Toronto, ON, M5S 2C6
(Enter via Weston Queen's Park Entrance on Queen's Park Avenue)
December 8th – 30th, 2018
Chinese Culture Centre of Greater Toronto
5183 Sheppard Avenue East Scarborough, ON M1B 5Z5
January 7th to 11th, 2019
Covent Garden Market
130 King St, London, ON N6A 1C5
Organizer: International Photographers Federation
Support: Consulate General of the People's Republic of China in Toronto
West of China – Tourism and Culture Photo Exhibition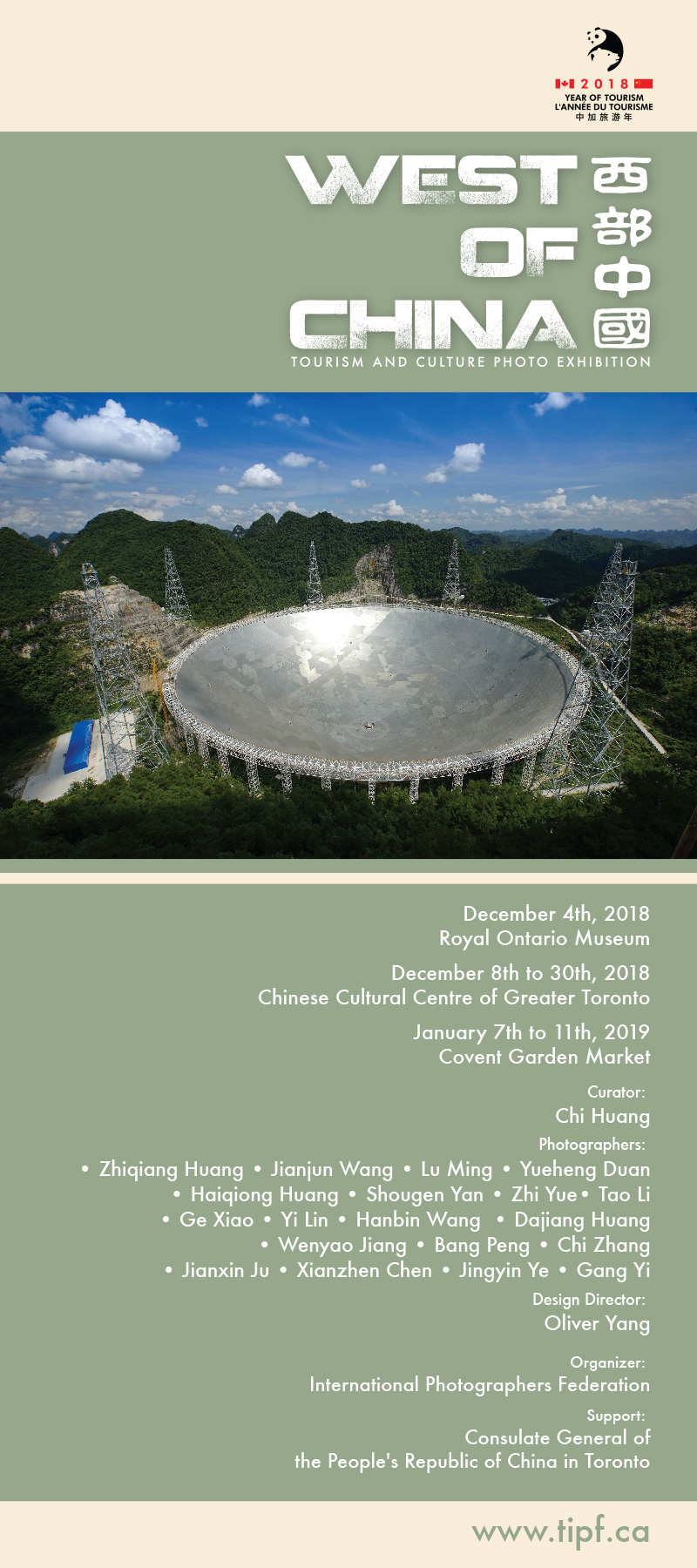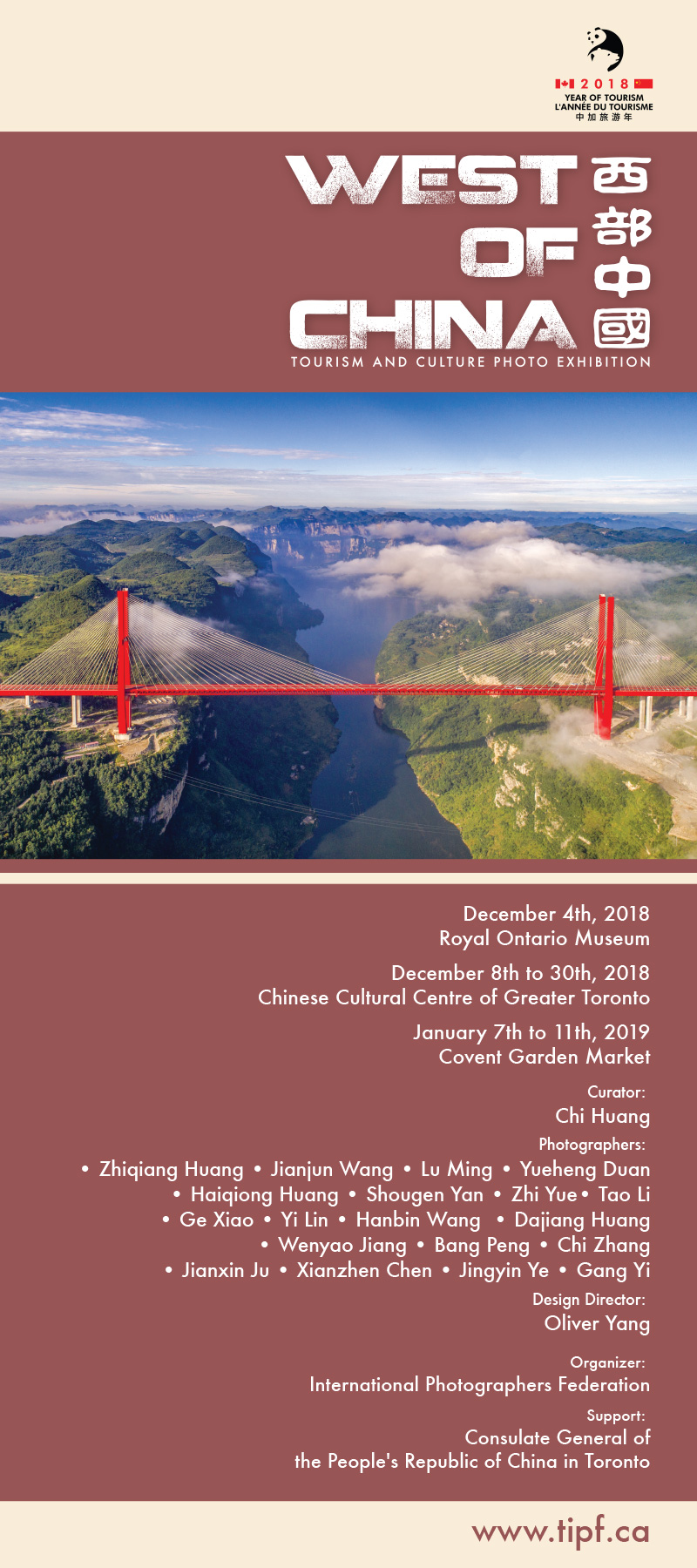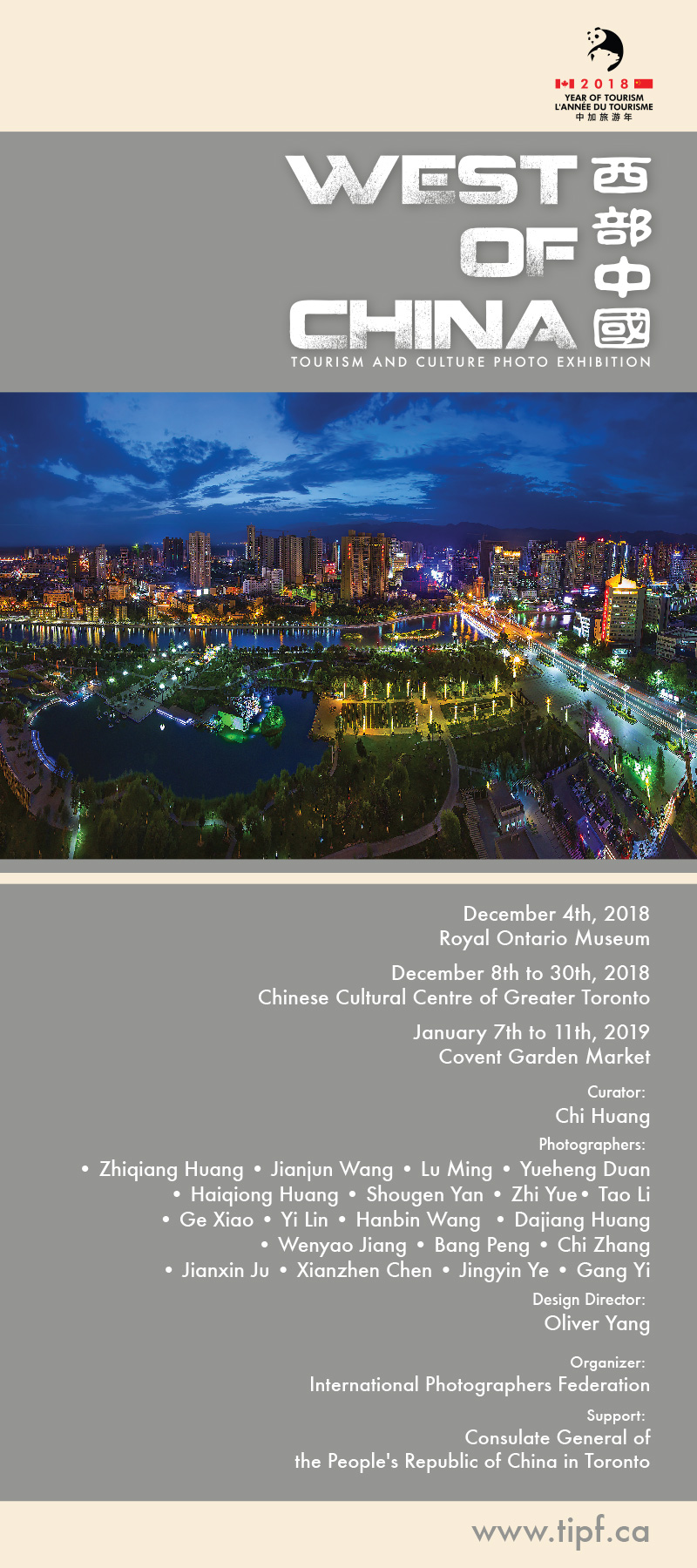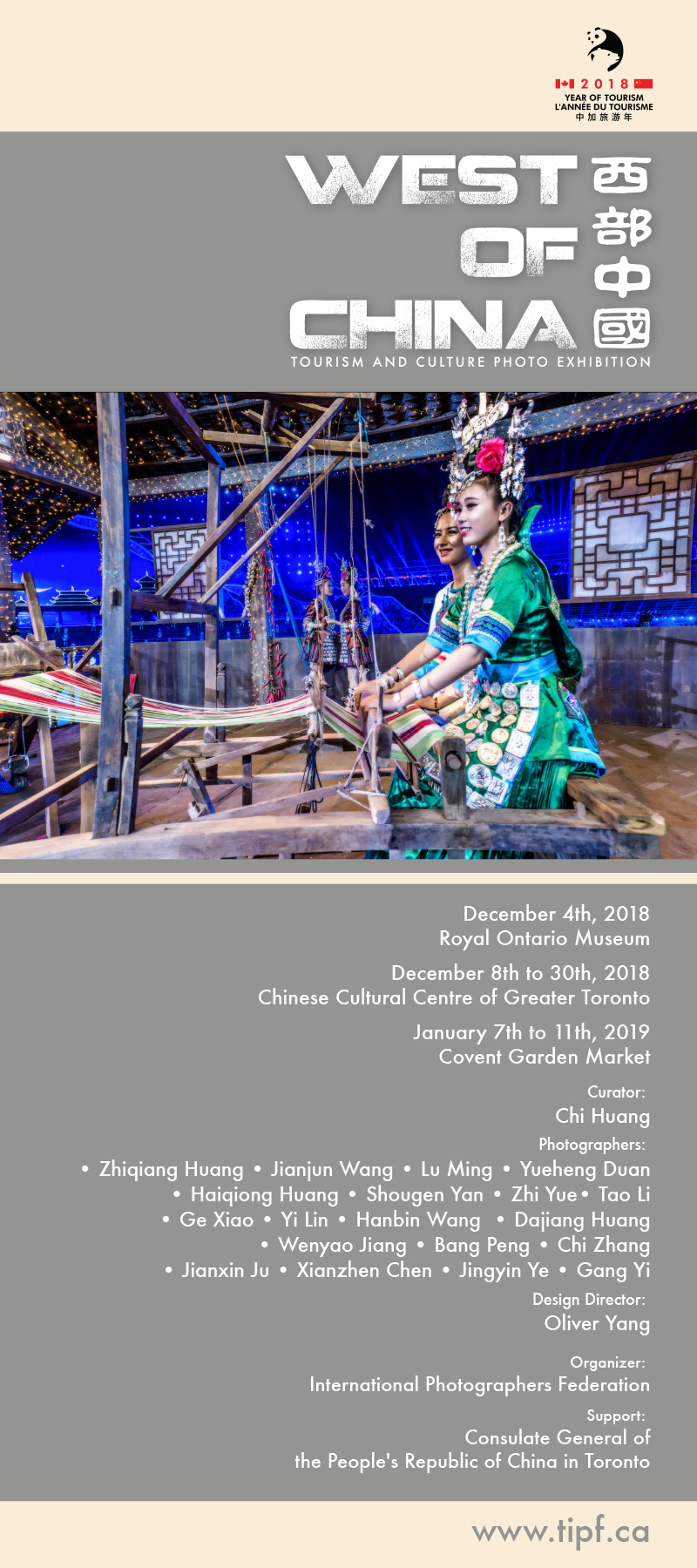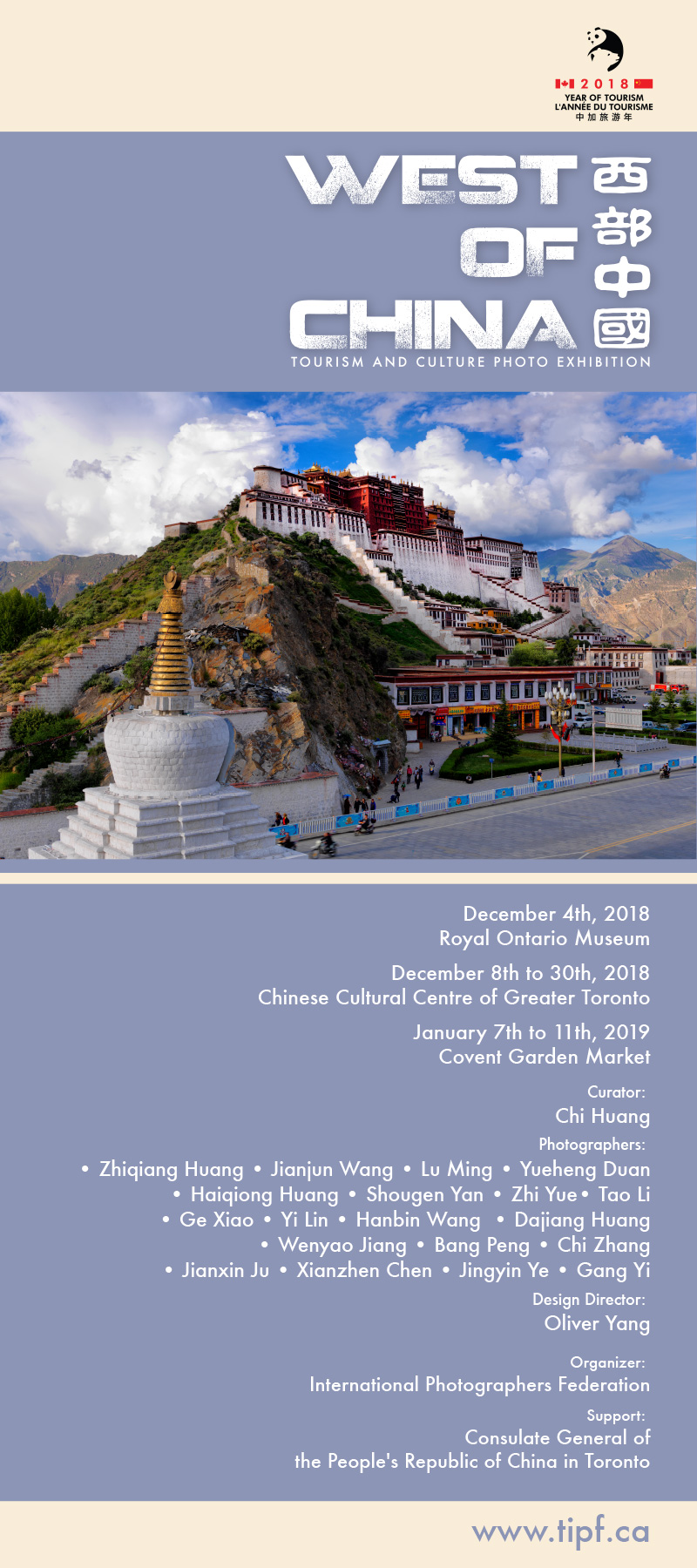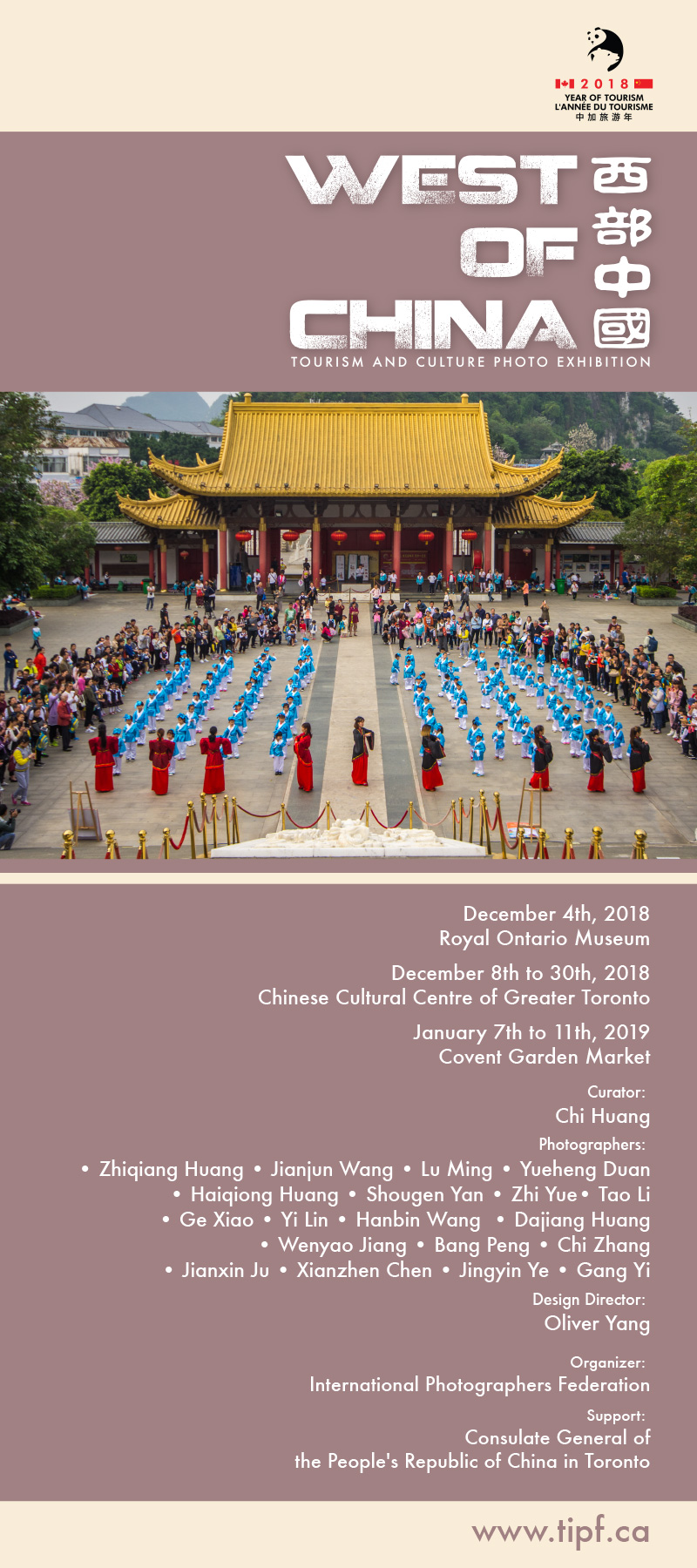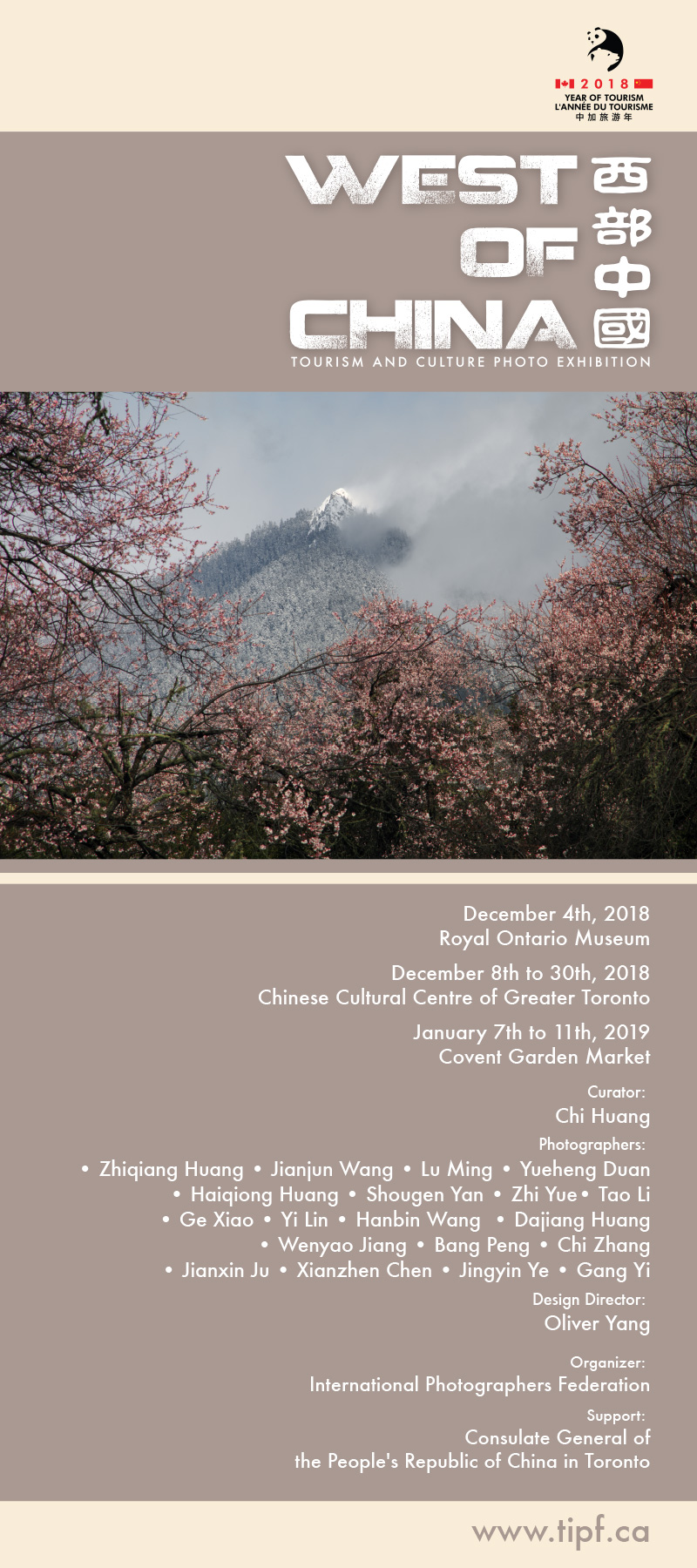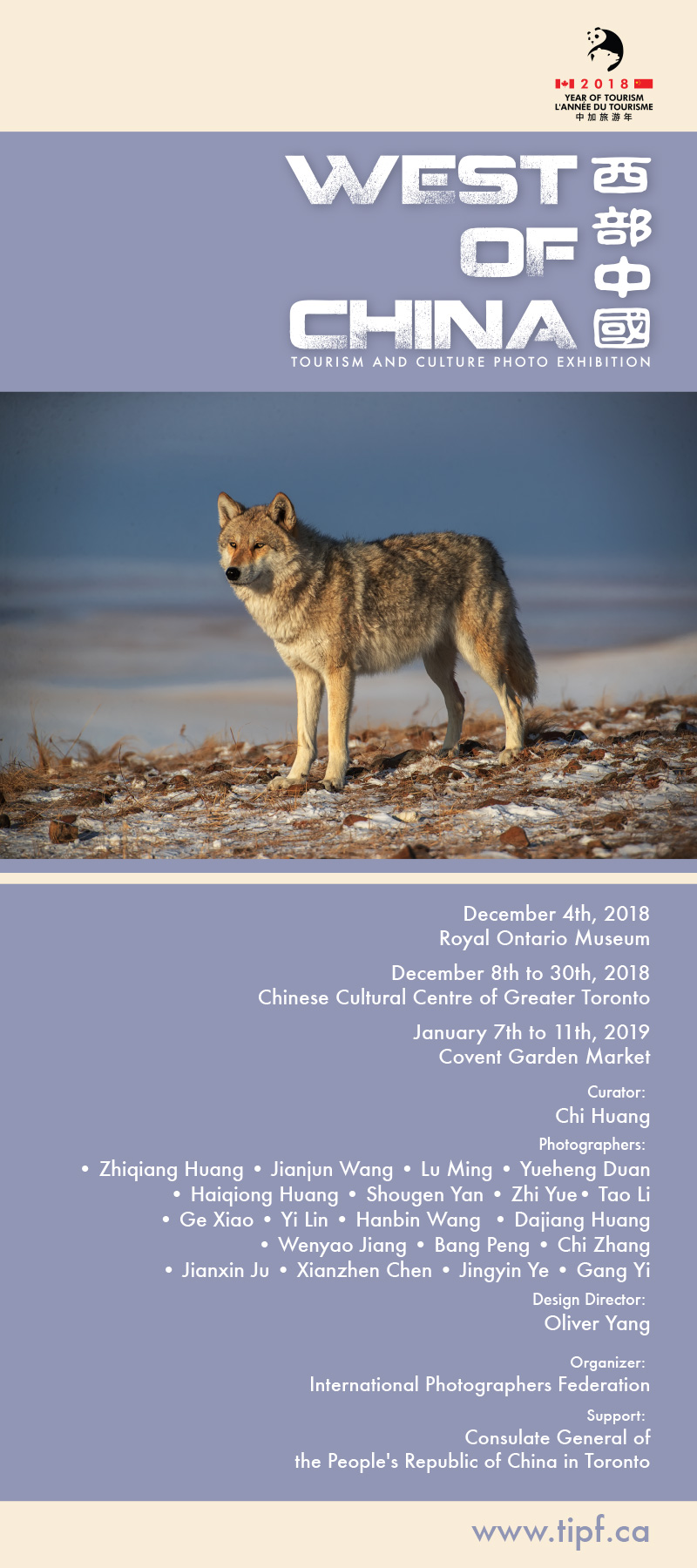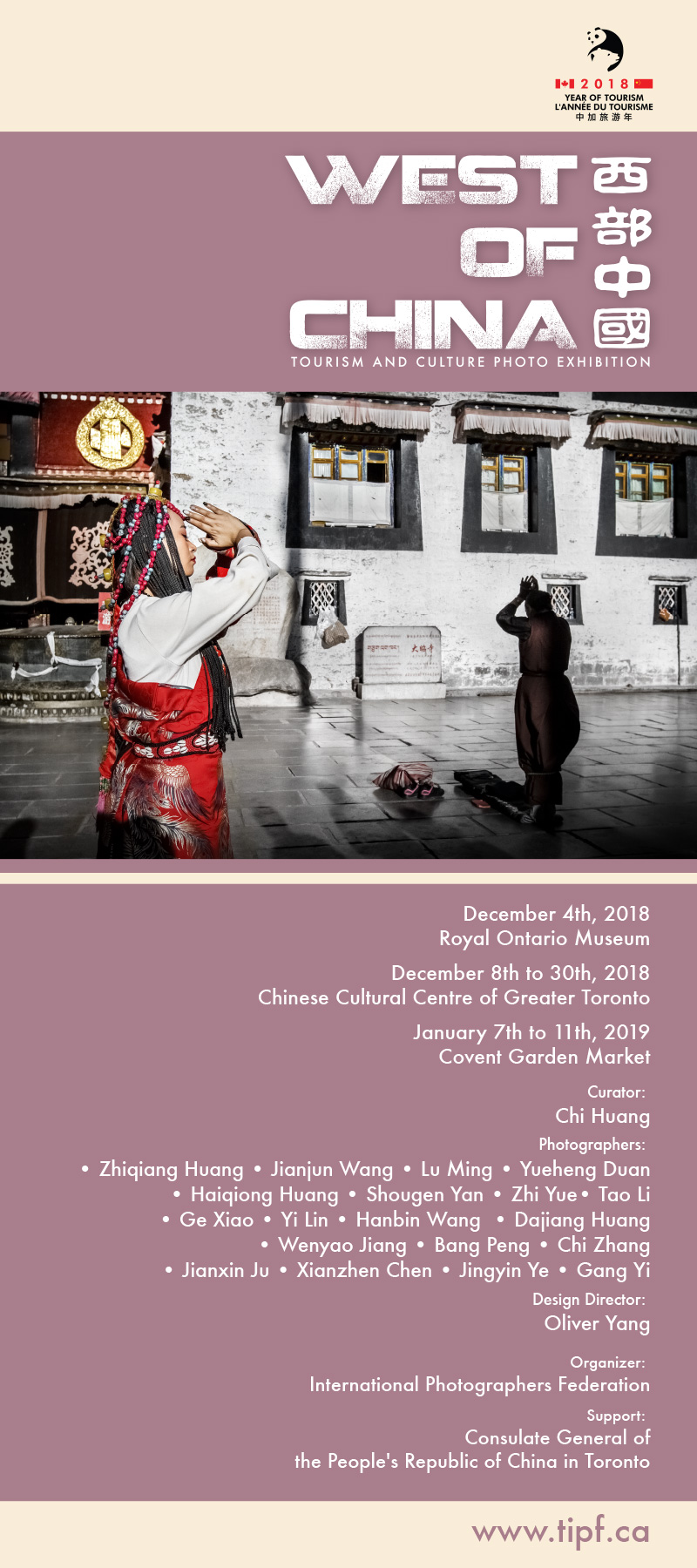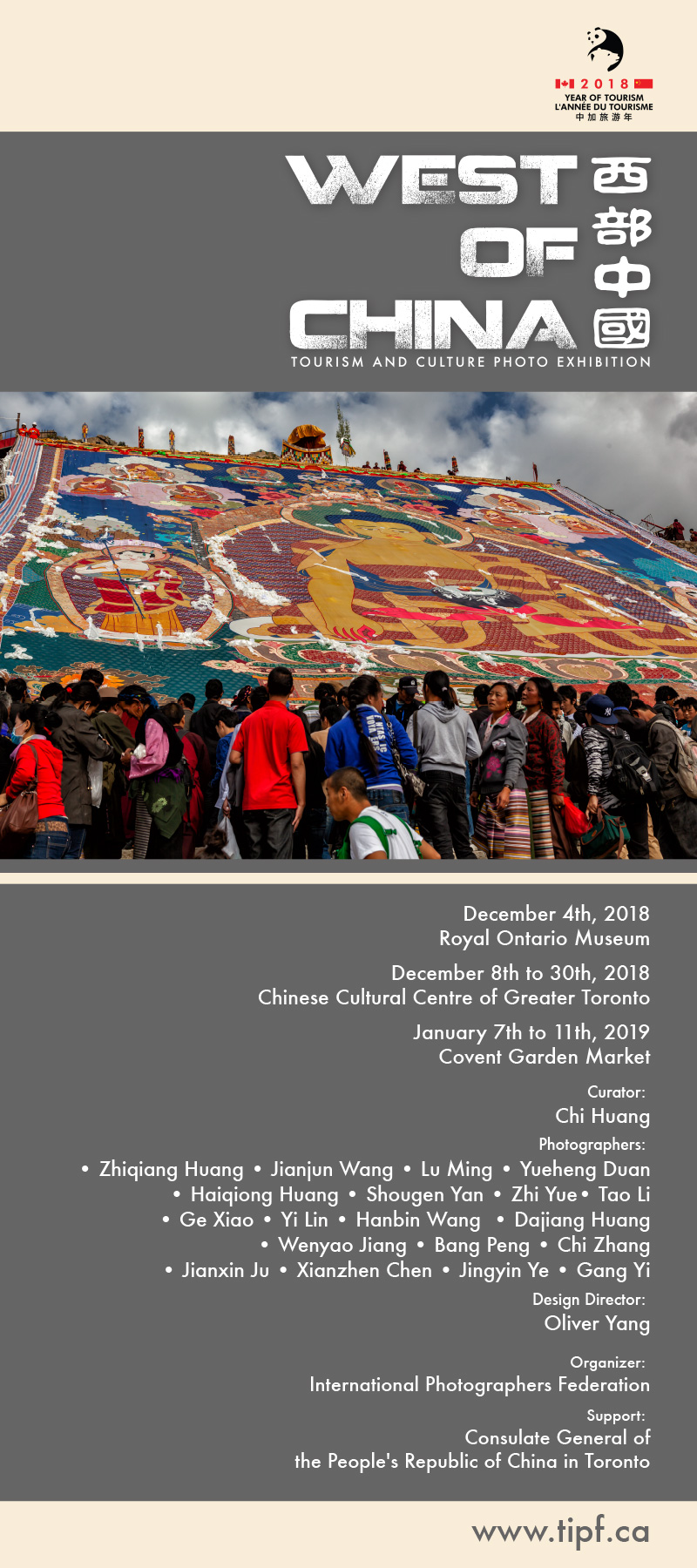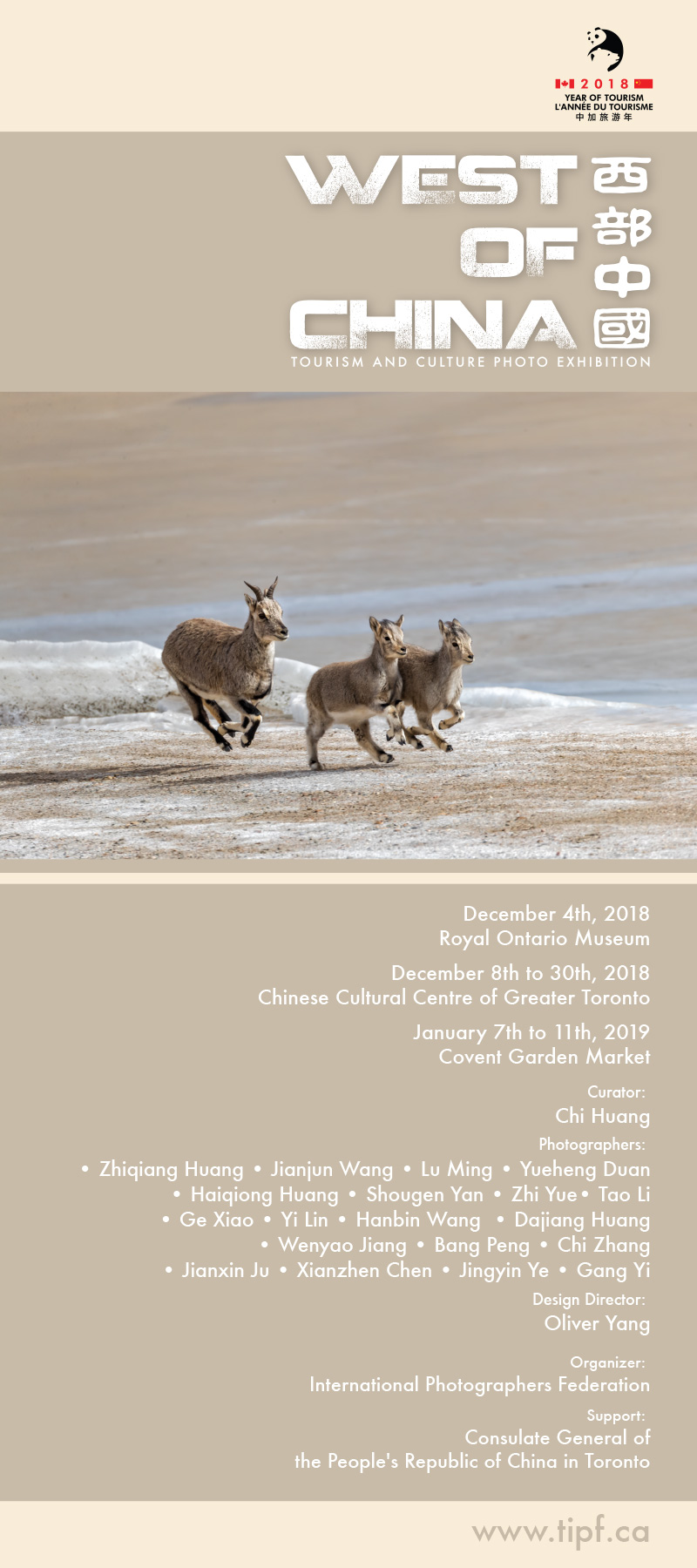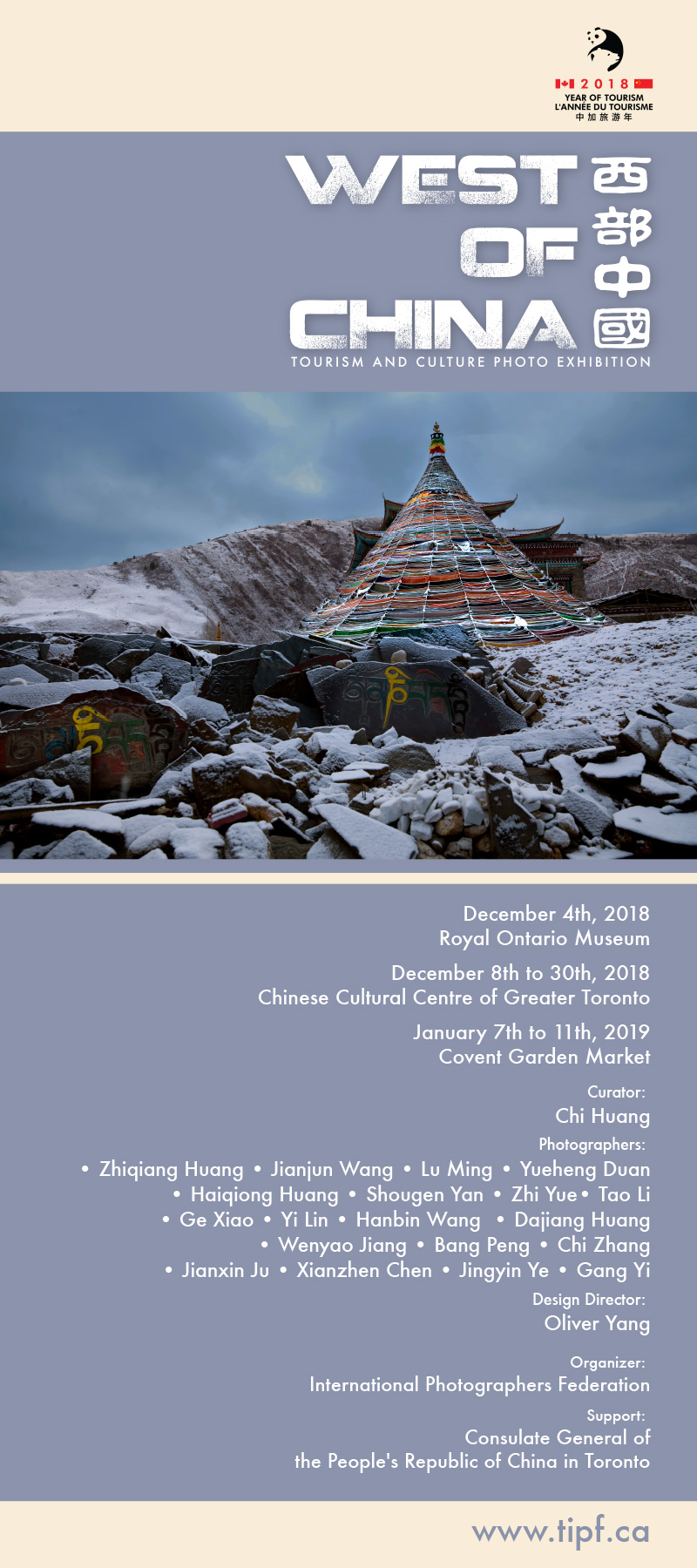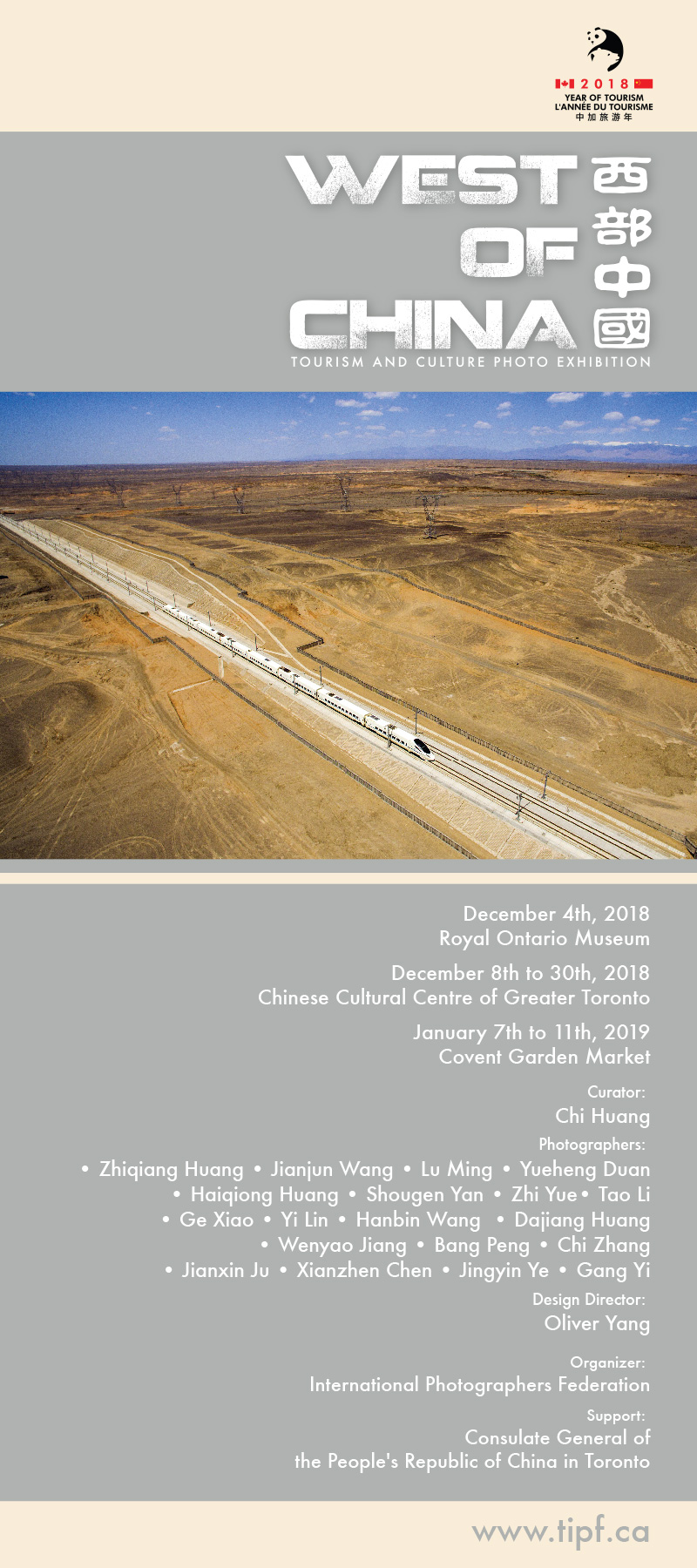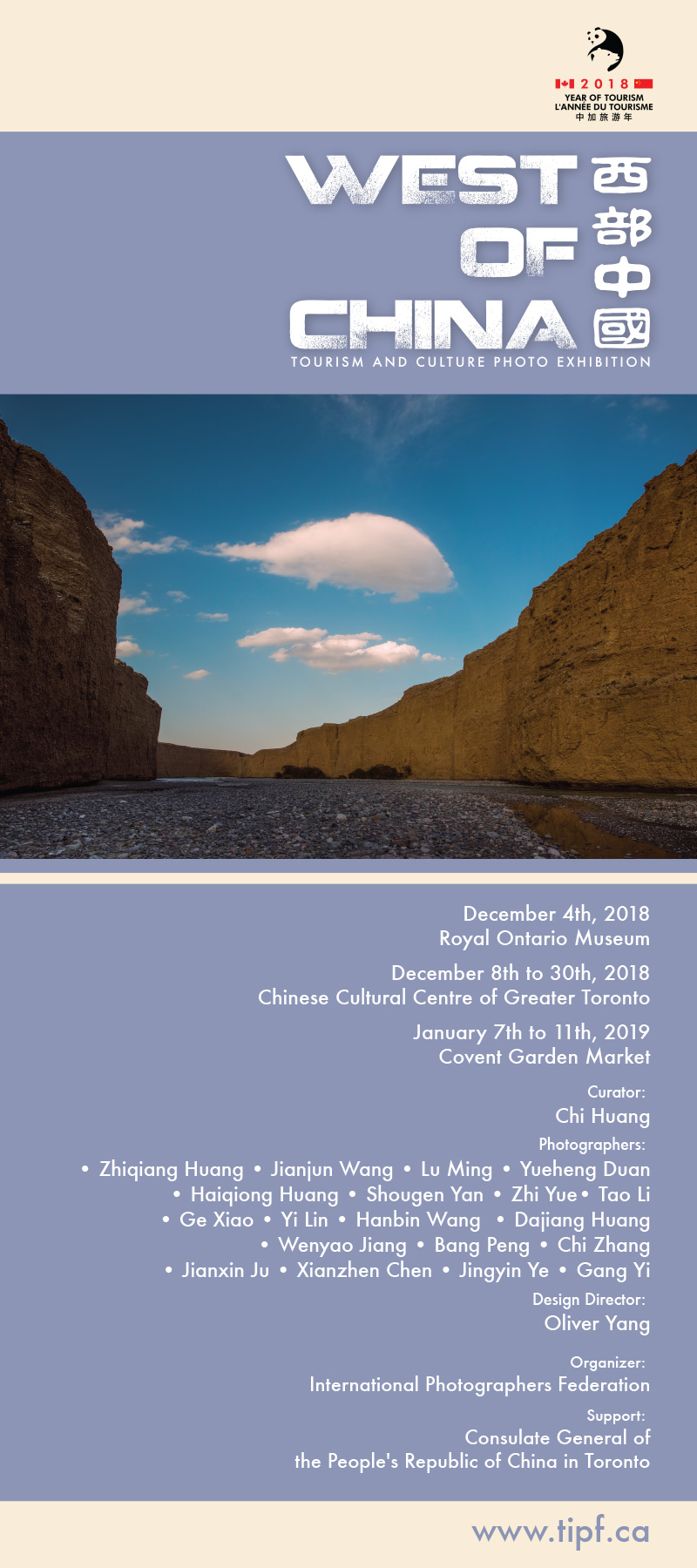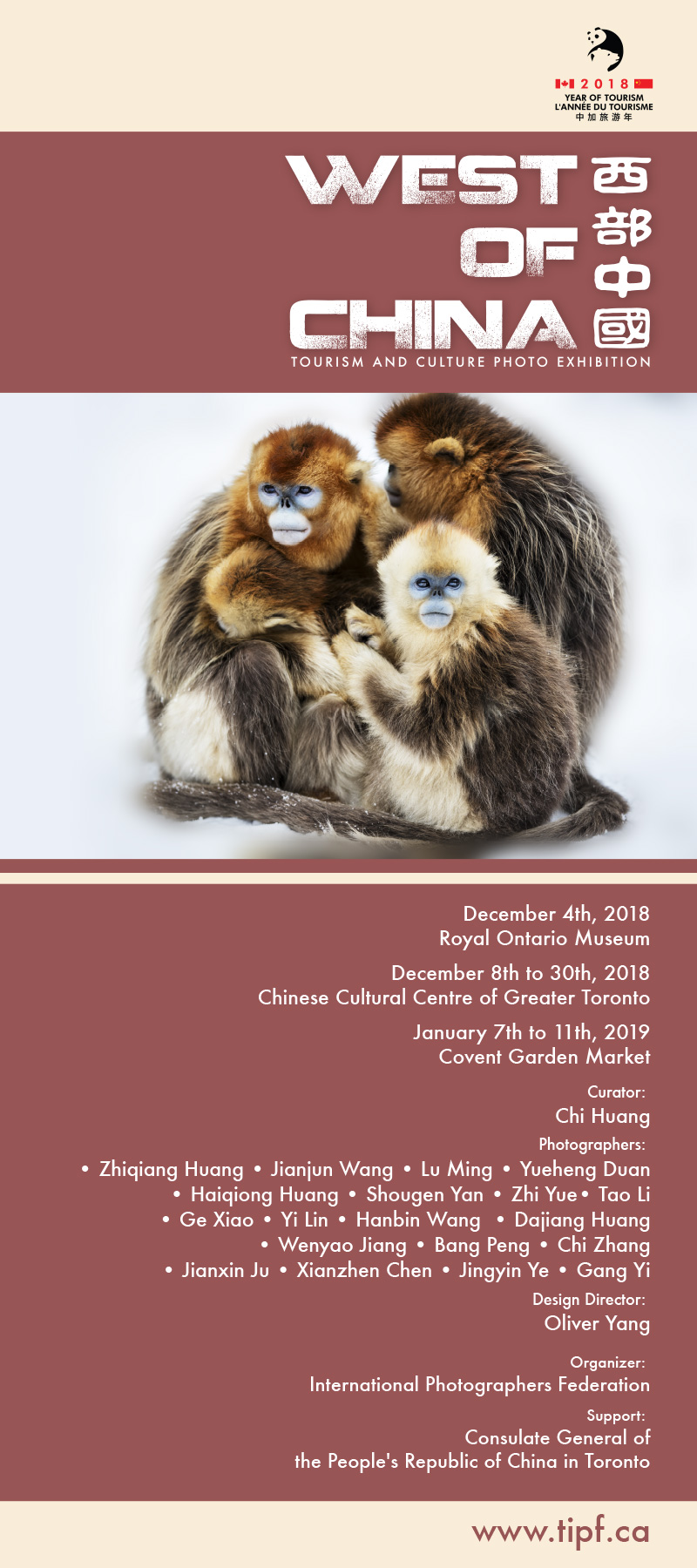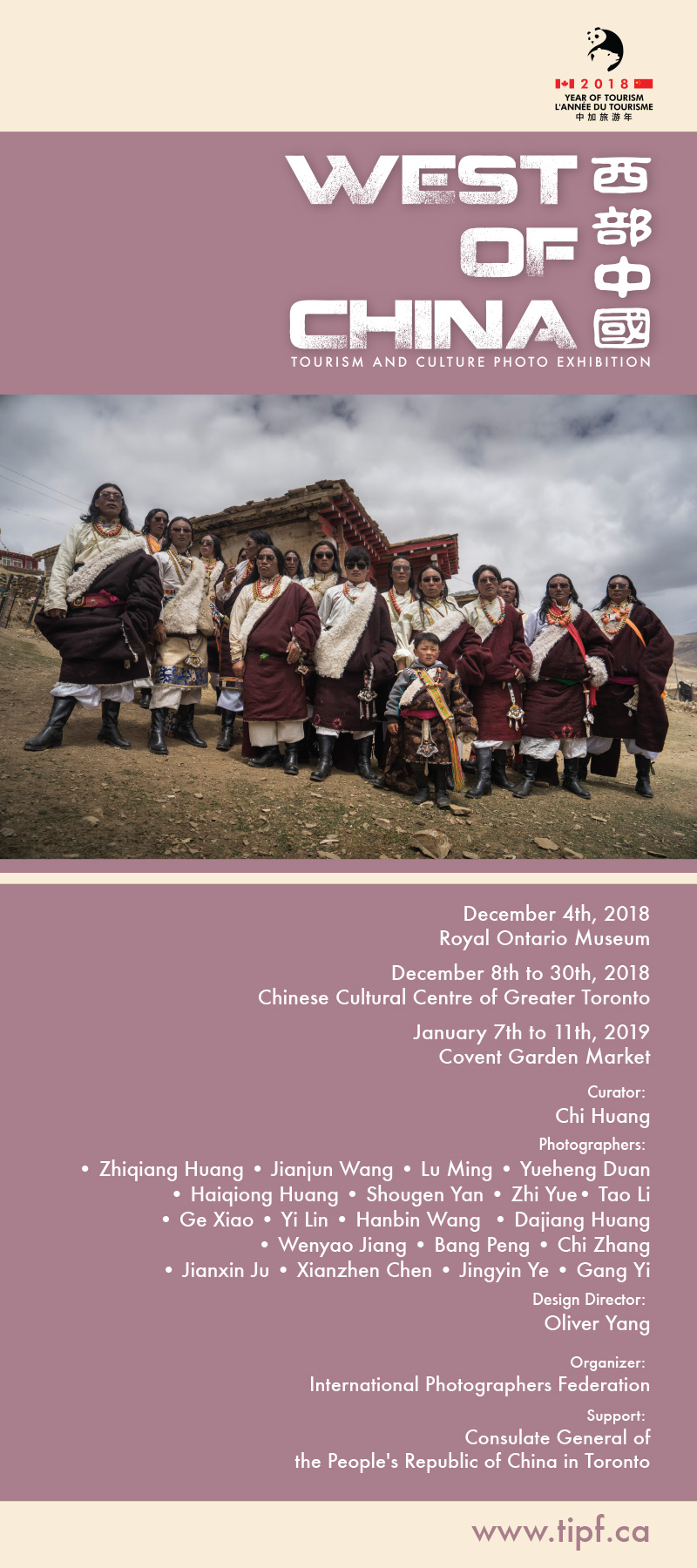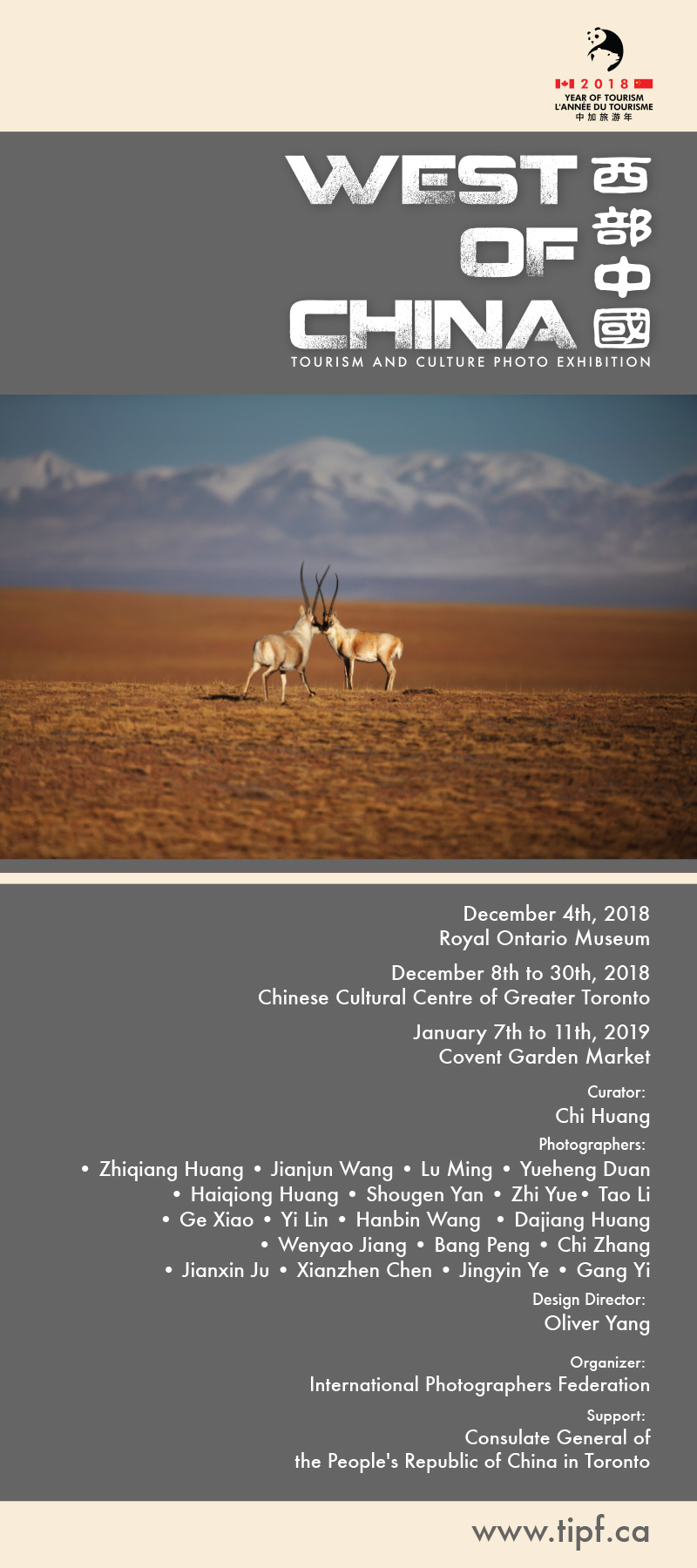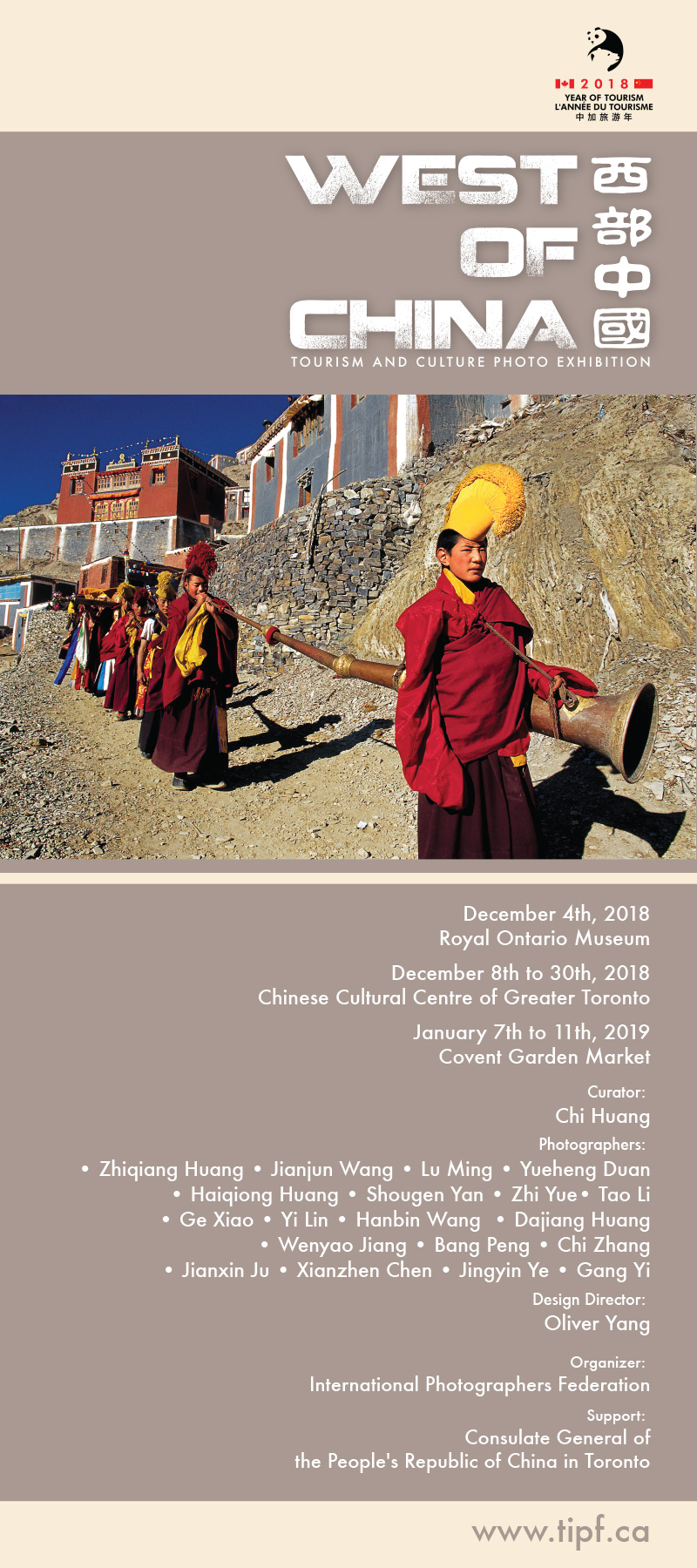 Wester China consists of Provinces of Shaanxi, Gansu, Qinghai, Sichuan, Yunnan and Guizhou, Autonomous Regions of Xinjiang, Tibet, Inner Mongolia, Guangxi and Ningxia, and Municipality of Chongqing.
Blessed with various geographical conditions, abundant resources, colorful ethnic cultures and folk traditions, this vast land showcases remarkable landscapes and cultural sceneries, and becomes a popular tourist destination.
The photo exhibition, West of China is honoured to bring you some stunning parts of beauties and wonders in the rgion.
Curator: Chi Huang
Photographers:
Zhiqiang Huang, Jianjun Wang,
Lu Ming, Yueheng Duan, Haiqiong Huang,
Shougen Yan, Haiqiong Huang, Zhi Yue,
Tao Li, Ge Xiao, Lin Li, Hanbin Wang,
Wei Huang, YongJun Zhang, Bang Peng,
Xianzhen Chen, Jianxin Ju,
Jingyin Ye, Gang Yi, Chi Zhang
Design Director: Oliver Yang