On the morning of 25th September, London time, China art exhibition series themed with "Beautiful China, Beautiful Britain — China-UK Golden Era" was held in Westminster central hall to celebrate the 70th anniversary of the founding of the People's Republic of China . IPF executive chairman Dr. Chi Huang and her delegation visited the UK upon invitation.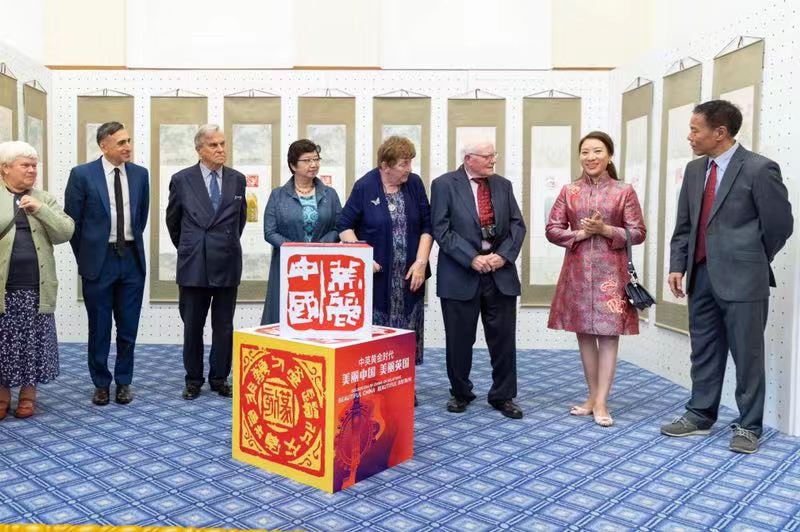 On the afternoon of the same day, more than 150 guests from China and the UK attended the opening ceremony. The Queen sent a royal envoy, adjutant Chen deliang, to read the letter. In her letter of congratulation, The Queen praised the efforts made by the exhibition in promoting friendly exchanges between Britain and China and sent her best wishes.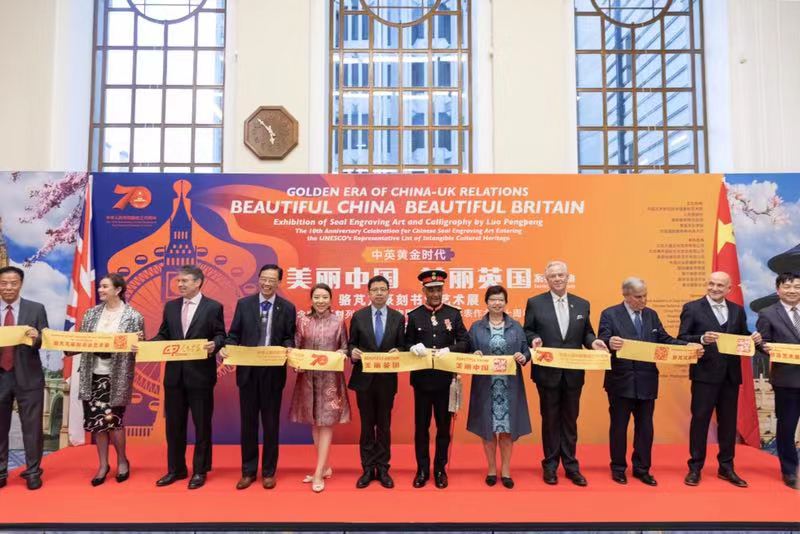 (From left) the UK-China photography chairman Mr Zhang ping, baroness Aventis Van Horne, Paul managing director of Westminster central hall, envoy Chen Deliang adjutant of Britain's Queen Elizabeth II, the international photographers association executive director Dr. Chi Huang , the Chinese embassy in the British minister counsellor and consul general Tong XueJun, greater London lieutenant Lord Kenneth Orissa, Chinese seal cutting art college director and founder of the British academy culture, Van Horne baron, Changbai our financial city of London, Steve Dutton, a professor Bath art school, consul Wang xiaowei of the Chinese embassy in London and important guests from China and the UK took the stage to cut the ribbon for the opening ceremony.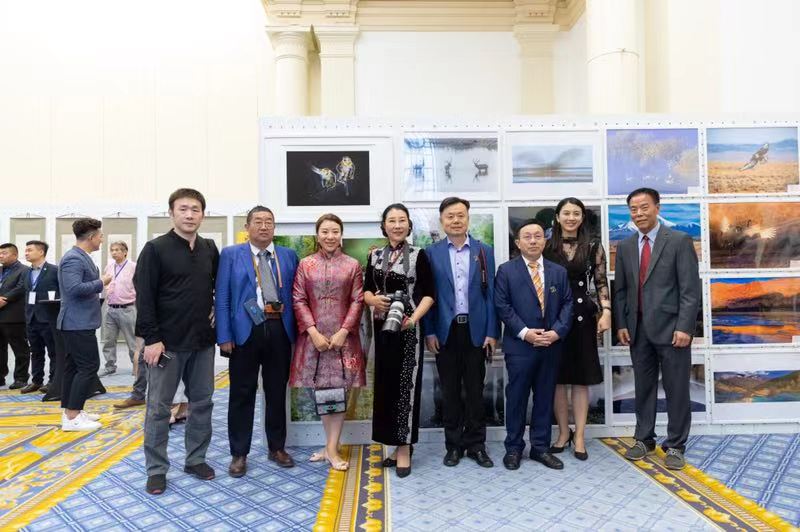 The photography artists who attended the art exhibition are Zhu Xianmin, Li Ge, Hou ZhiKuan , Huang Chi, Xie Li xing, Huang zhiqiang, Duan wenke, Yang Hong Oliver Yang, He Jun, Johnny FP Tam, Du Shuchun, Wei Qing, Tang Mingzhang, Zhang Rong, Zhu Hua, Zhang, LuMing, XiaoGe, Chen Xianzhen, Li Lin, Lin Yi, Wan Quan, Liu Jian, Jiang Chun-ling, Xu Sufen, Li Youping, He Zhiqian, Xian Yunqiang, Fu XiaoJun, Gou Junrong, Yang Min, Lin Wanshu, Gan LiYong, Cao Guangwen, Tian Wenge, Liu Jie, Zhang Ping, Zhang Hongxia, Zhang Xiao Claire Zhang, Zhang Zuping, Zhang Yongjiang, Zhuo Fumin, Qian Yaming, Zhang Yue, Shen Xun, Han Yanming, Hu Guoxu, Chen Xiping, Zhao Leping, Yu Ningtai, Wang Youhuai, Jiaxiang, Zhao Shuyanetc.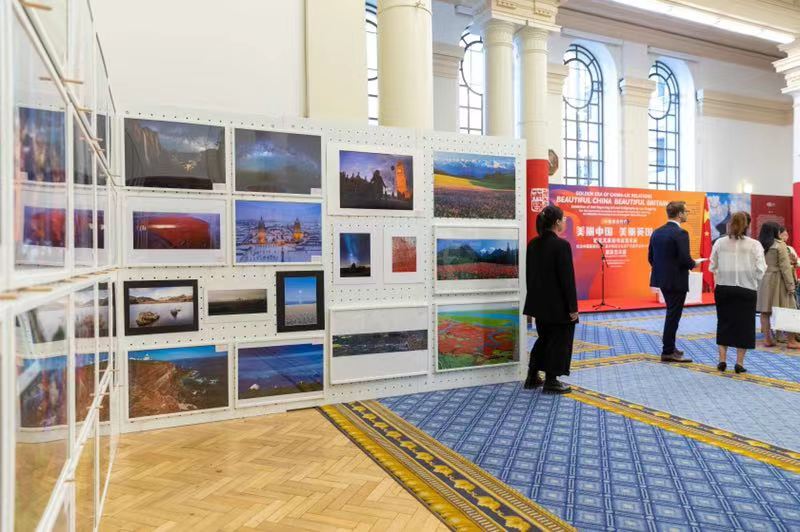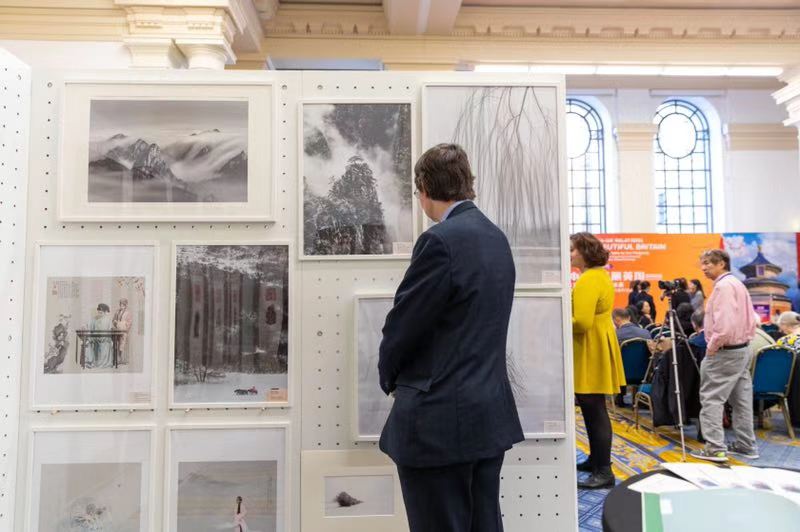 A series of activities were held through photography, seal cutting, calligraphy and painting and other art forms to celebrate the 70th anniversary of the founding of the People's Republic of China and the 65th anniversary of the establishment of diplomatic relations between China and the UK. The exhibition will focus on the story of China in the context of the China-UK "golden era" and the understanding and impression of the British people on China's rapid development.